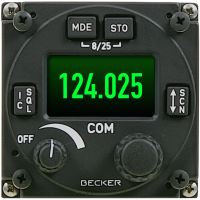 124.025 is an iPhone application to provide the user a stream to listen Athinai TMA Information on frequency 124.025 with a small delay.

Initially developed for the students of Dekeleia Aeroclub to familiarize with aviation communications but also useful for instructors (to listen their students while flying solo), dispatchers, AOC companies, flight OPS departments, friends and families of aviators or just aviation enthusiasts. The stream is provided with a monthly subscription.
More detailed information can be found at aviradio.vrv.gr
Note: It is only available on the Greek Apple store.
For any comments, suggestions or even errors you may have encountered feel free to contact us